Losing Weight While Breastfeeding



www.LoseThatBabyWeightProgram.com
Are you struggling losing weight while breastfeeding? Struggle no longer! Discover THE post pregnancy weight loss secret not in any magazines or on any TV shows.
It's PROVEN to help you DROP 11 POUNDS FAST and get you out of your frumpy pregnancy clothes and back into your skinny jeans!
Say goodbye to stubborn post-pregnancy weight loss with an easy-to-follow checklist that helped one mom lose 25 pounds in less than 31 days!
Almost every mom I speak to feels uncomfortable about the changes their body has gone through with pregnancy and childbirth. Feeling floppy, wobbly, stretched, not to mention tired, overwhelmed and sleep deprived.
Everyone's worried about how their body is going to reshape, but don't see how they can possibly fit anything extra in with all the work they're now doing for their little one.
I get to see these mothers, who in today's society are feeling frustrated and sometimes depressed that breastfeeding is not just "making the weight fall off". For most it doesn't happen until they have weaned their baby.
This may be despite exercising frequently and maintaining healthy eating habits! 
If you are one of these people don't despair!
DId you know that 20% of women have trouble losing weight while breastfeeding because their hormones cause water retention and excess fat to be stored. 
Learning a few tricks can significantly change your hormone balance to help you lose excess fat and fluid in a healthy way and keep it off in the long term.
Learn how change your hormone balance so you can easily move into your fat burning metabolism!
As an osteopath I'm quite well informed about diets because around half my patients are using one. I get to see what works and what doesn't.
And I also know that when losing weight while breastfeeding you need to be really careful so you don't end up with low milk supply!
I'm promoting this book because I feel that it offers all the right hormonal advice so you can take control of your hormones easily, while still being able to breastfeed!
Pregnancy shifts the balance of your female hormones - oestrogen and progesterone - and this can make it hard to get yourself into a healthy balance again.
If you are having trouble losing weight while breastfeeding it's likely that your progesterone isn't at optimal levels. Progesterone:
Helps you use your fat instead of your carbohydrates for energy
Works to decrease fluid retention and bloating
Increases your metabolism by increasing your thyroid hormone levels
Improves blood sugar control so that you don't crave sweets and crappy snack foods!
Oestrogen on the other hand encourages fluid retention and excess fat accumulation on your thighs. It slows your metabolism and makes your more likely to use your carbohydrates for energy rather than your fats, leaving you feeling hungry really frequently and wanting lots of snacks.....
Would you like to learn more?
Click Here to find out all about the "Lose That Baby Weight Program"!
As I said, it's really important to be careful when you try to lose weight while maintaining breastfeeding so that you don't lose your milk supply, and this is the only program I've found which actually deals with this specific concern.
The Other Reasons I Highly Recommend This Dieting Program if You Want to
Loose Weight While Breastfeeding
There is a specific section dedicated to adapting the diet for mothers who are breastfeeding.
It doesn't have everyone use exactly the same diet, but rather tailors everything to your specific metabolic type
It's written by a nutritionist who is also a mother and had trouble losing weight herself
The author, Karen, knows what it's like to be a busy mother and has lots of time saving and meal planning advice
It recognises that feminine hormones play an important role in your metabolism and gives you the tools to balance them yourself
It's a sustainable weight loss and allows you to be healthy in the long term rather than some crash diet that just makes you put the weight back on
It's an ebook so you download it straight away! No waiting around!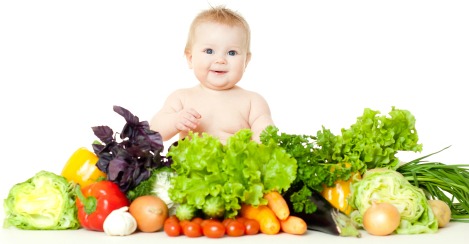 Back to Breastfeeding Babies home page from
Losing Weight While Breastfeeding