Breastfeeding Babies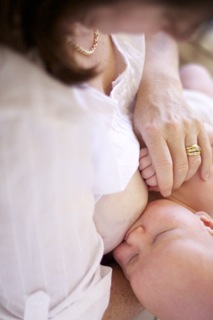 I have a passion for breastfeeding babies.  It's the second most amazing thing (after birthing) that I've ever done in my life.  I knew so much about breastfeeding before I started but I still had problems, but watching videos and speaking to a lactation consultant really helped.  I've created some videos and put together some of the more useful ones so you don't spend hours trawling YouTube. 
Lots of mothers I treat have trouble with breastfeeding and I'm always teaching them lots of little tricks and techniques to make their breastfeeding journey as easy and joyful as possible.  This website has all my most important bits of information - I hope it helps you too!
I want you to be able  reach your breastfeeding goals with ease, enjoying every moment of your time with your baby!
Worried about Losing Weight While Breastfeeding? Discover how to get out of your frumpy maternity clothes and back into some skinny jeans!
Blocked Ducts? Mastitis? Check out the videos of how to massage your breast almost painlessly!
Let me show you videos of the common breastfeeding problems and how to avoid them!
Sore Nipples?  Check out the Latching On page for advice, or the Breastfeeding Positions page for videos of some alternatives!
My most important piece of advice -
If you are having trouble breastfeeding and the advice you are given doesn't change how you feel then it's not the right advice for you!  
Get a second opinion. It could mean a long breastfeeding relationship with your baby instead of a painful/stressful short one!
Below are some of my most popular pages:
---
---
| | |
| --- | --- |
| Mastitis Advice - Need to know how to get rid of your mastitis? Want to find out how to stop it happening again? | Breastfeeding In Public - Find out how to make breastfeeding in public as discreet as possible using technique and clothing. |
With this website and my work as an osteopath my aim is to always empower mothers - 
The right answer is the the one which feels right for you.
Every baby is different and so is every breastfeeding relationship - even if you breastfeed successfully one time it doesn't mean you always will be able to.
If anything you read or have been told doesn't feel right to you then it probably isn't. The most common mistake women make is not following their gut instinct. This can lead to feelings of guilt and stress which ultimately makes your transition to motherhood even harder.
Check out my most useful video for breastfeeding babies painlessly - Breastfeeding Positioning and Attachment.  This is the advice that got me breastfeeding pain free in just 2 days!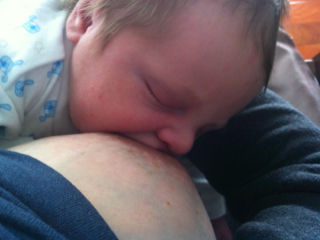 The most common reason for mothers to feel stressed during the early weeks of breastfeeding babies is a worry about how much weight their baby is gaining. Many worry about whether or not they have low milk supply (often unnecessarily). Their baby is still very sleepy and often falls asleep while breastfeeding. Find out how to get as much milk as possible into your baby here so you don't have to use any supplementary feeds.
When breastfeeding babies who are still very young the most common problem is that they don't latch on well because they are still too young to coordinate this reflex really well yet.  It can be painful in the beginning but most of the time with a little advice and help you can get your baby breastfeeding painlessly and easily.