Iron Supplements Help More Than Just Energy Levels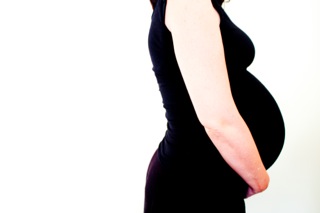 I've been having a lot of trouble with a fluttering heartbeat this pregnancy and my doctor did an ECG and found that it was nothing to worry about, but that my heart was under a bit more load.  Being a bit of a natural doctor she suggested taking some iron supplements.
Very  pleased that I wasn't going to have to do anything more drastic or have any problems with my heart during labour I dutifully went off and got some iron supplements (a lovely liquid one that doesn't constipate me at all).
After starting to take it I found that my heart beat normalised, but I also noticed that I stopped getting headaches (these particular headaches are ones I only ever get when I'm pregnant).
I stopped getting dizzy every time I got up  from sitting on a chair too which was lovely (and makes sense really because my blood is obviously carrying around more oxygen now!). My energy levels improved dramatically, and my hands and feet were no longer cold all the time.
Anyway, a few months later I noticed I started getting dizzy again.  I was just getting into the third trimester and my hips were getting sore also (something almost every pregnant woman I know complains about in the third trimester).
I figured my iron levels were dropping a bit (because the baby naturally stocks up on iron in the third trimester so that they have plenty in their body during that first period of exclusive breastfeeding).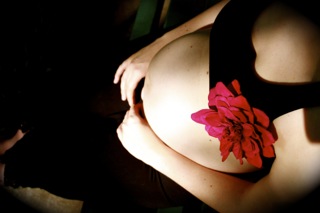 Anyway, naturally I upped my dose, taking two sachets of my liquid each day instead of one.
Then something exciting happened - my hips stopped being sore in bed!!  Now at first I thought that it didn't makes sense, how could iron help your hips not get sore.  Then I thought about it some more.  My current theory on it is that there isn't as good blood supply to that part of your body (there's a bursa on the outside of your hip that naturally doesn't get as good supply) and if that supply isn't very good quality and oxygen dense then you will be more likely to get inflammation occur.
I'm very open to someone elses opinion about this as I'm not entirely sure I'm right about the mechanism for the hip pain stopping, but I know it does because after an experiment of forgetting to take my iron supplements for 3 days (yes I am that pitiably low in iron that just 3 days made a difference.....!) my hip pain, headaches and some dizziness returned, with an occasional extra heart beat.
Back to Old Blog Posts from
Iron Supplements Help More Than Just Energy Levels
Back to Breastfeeding Babies home page